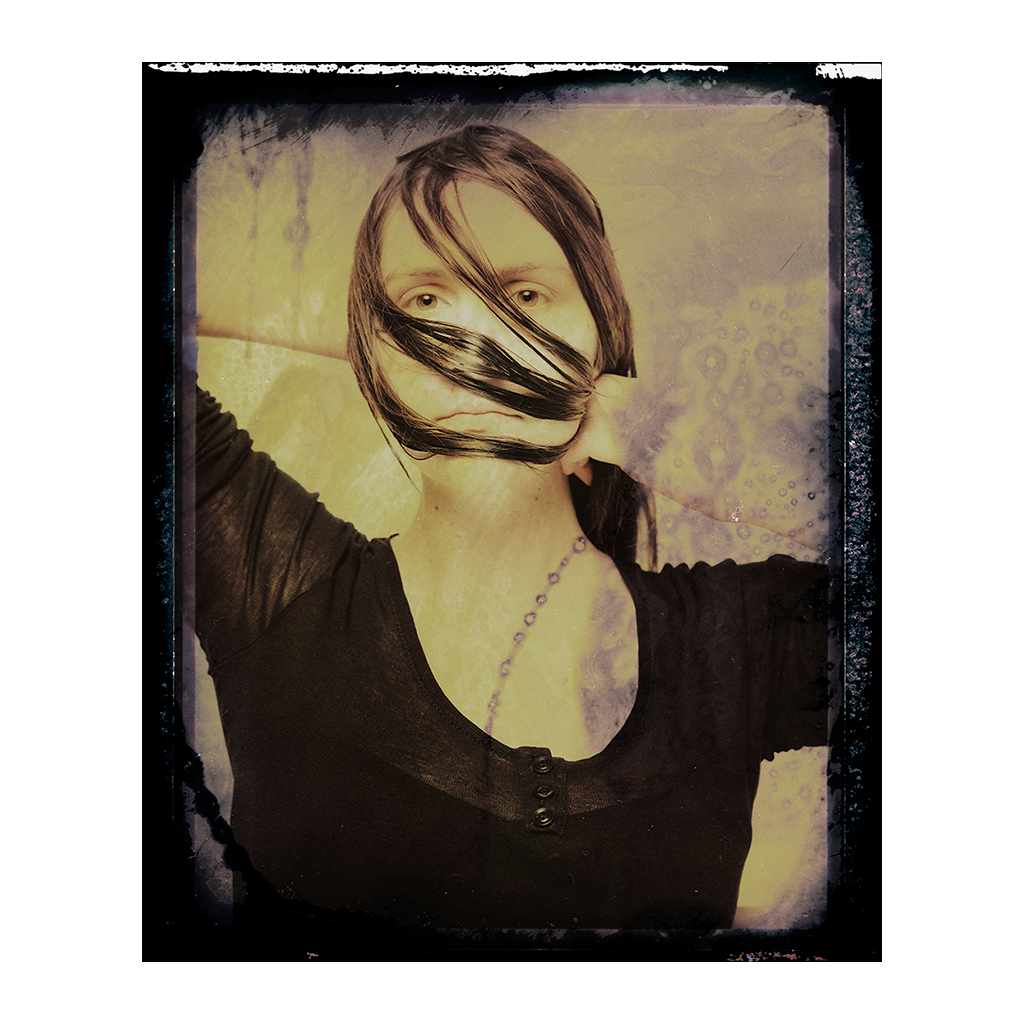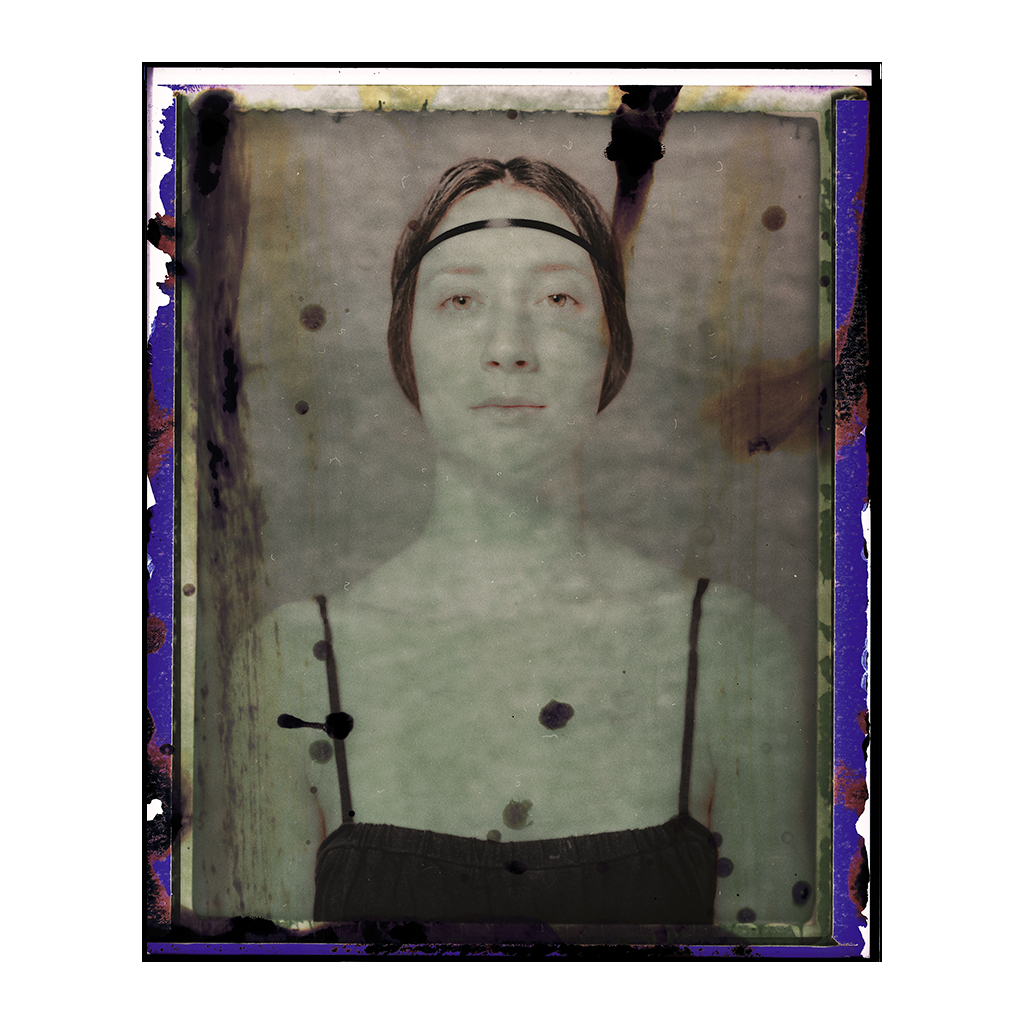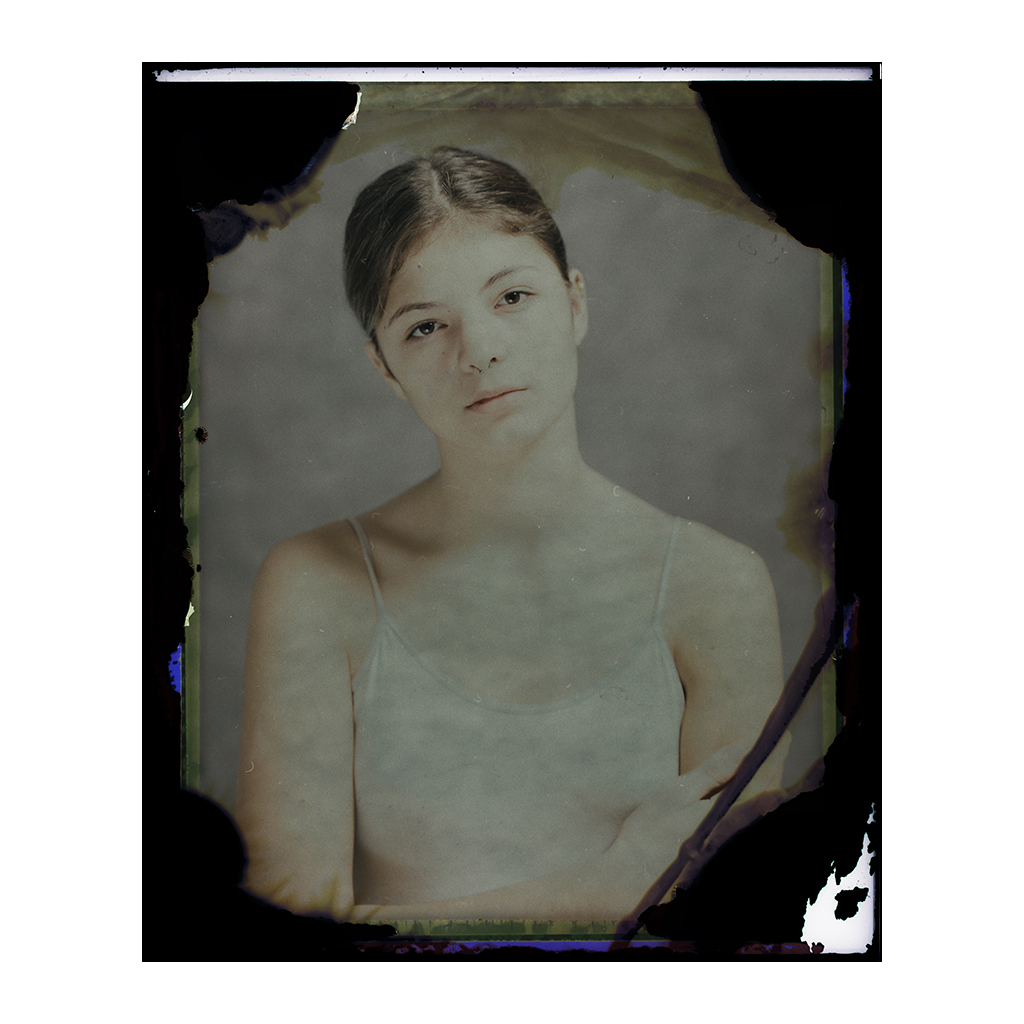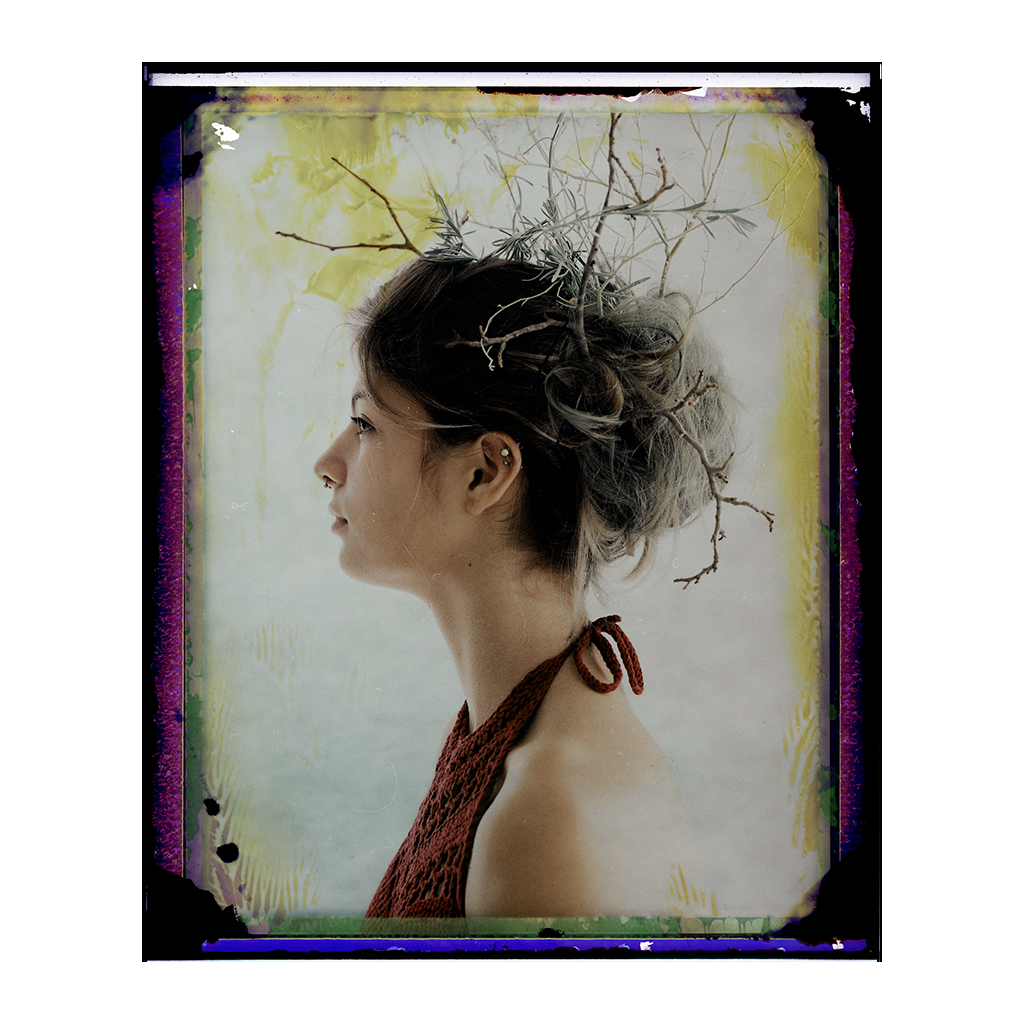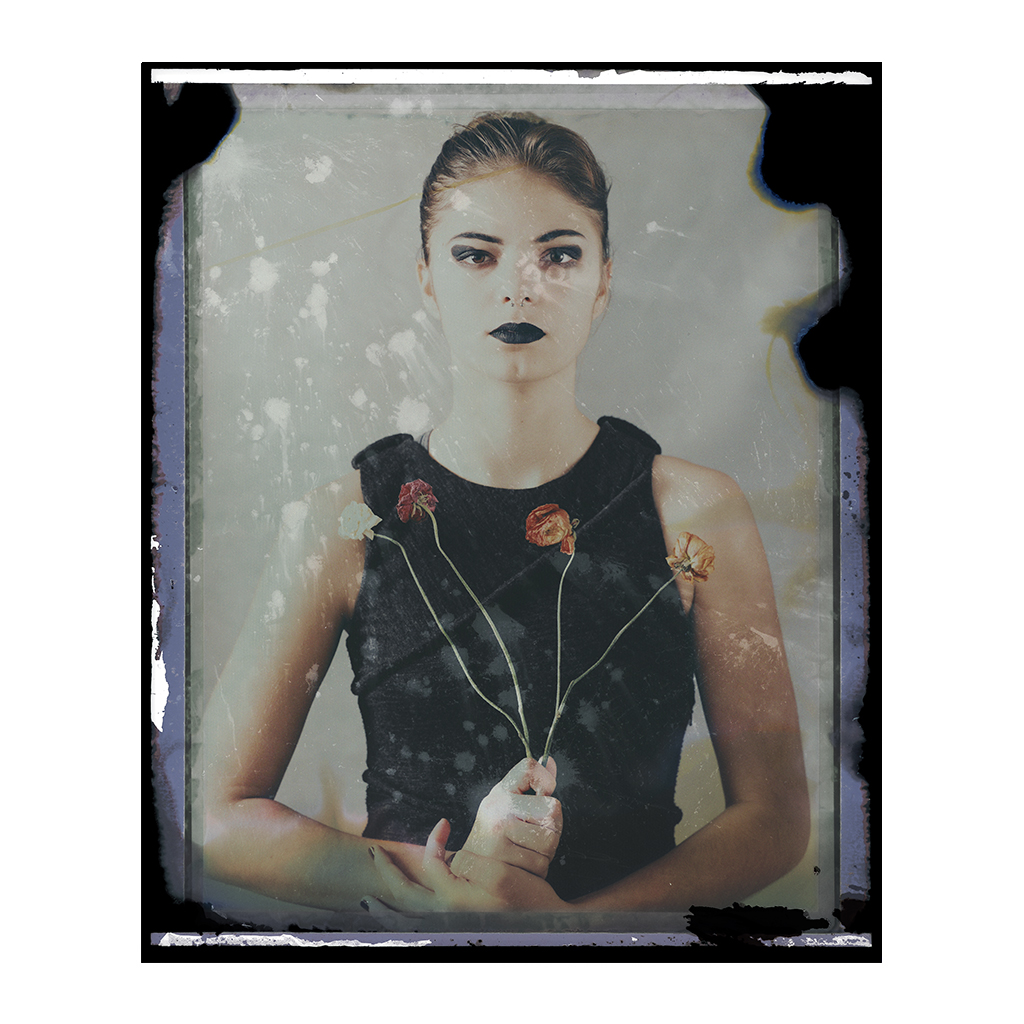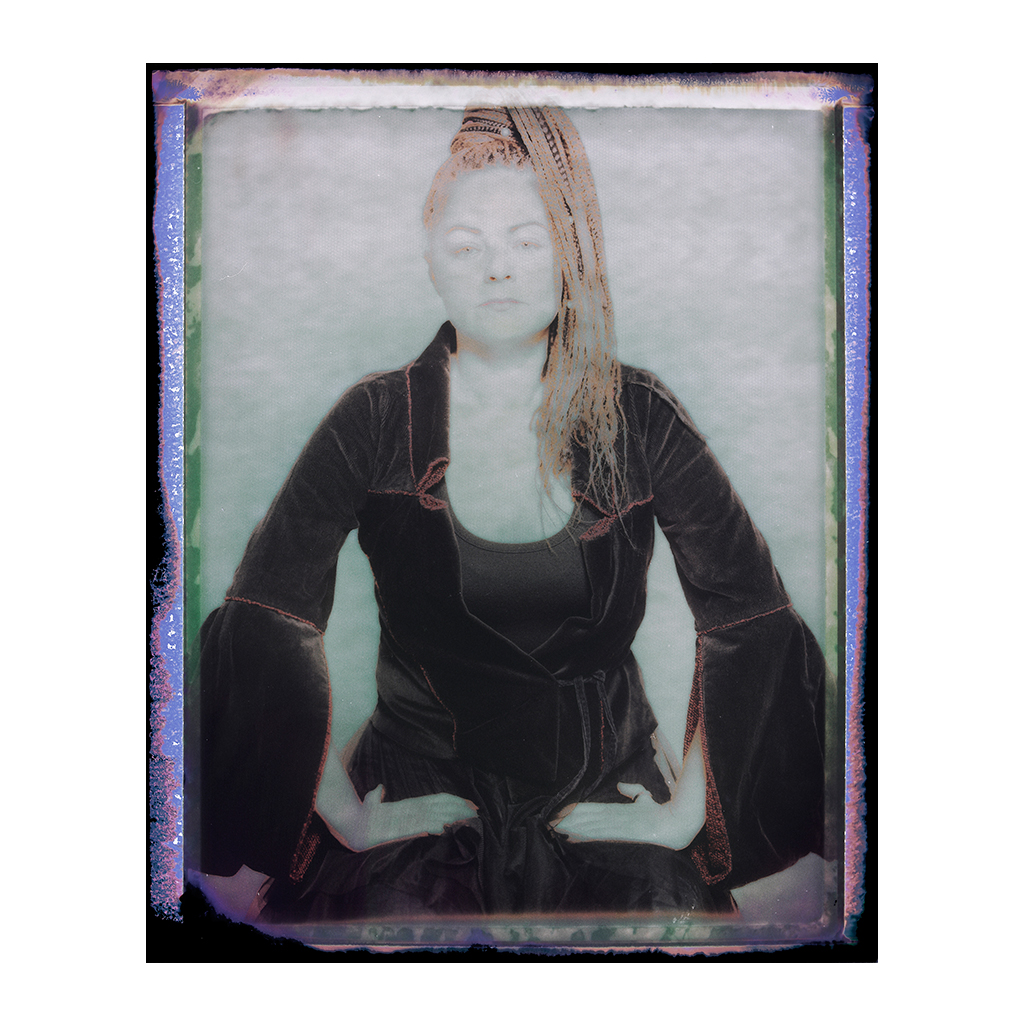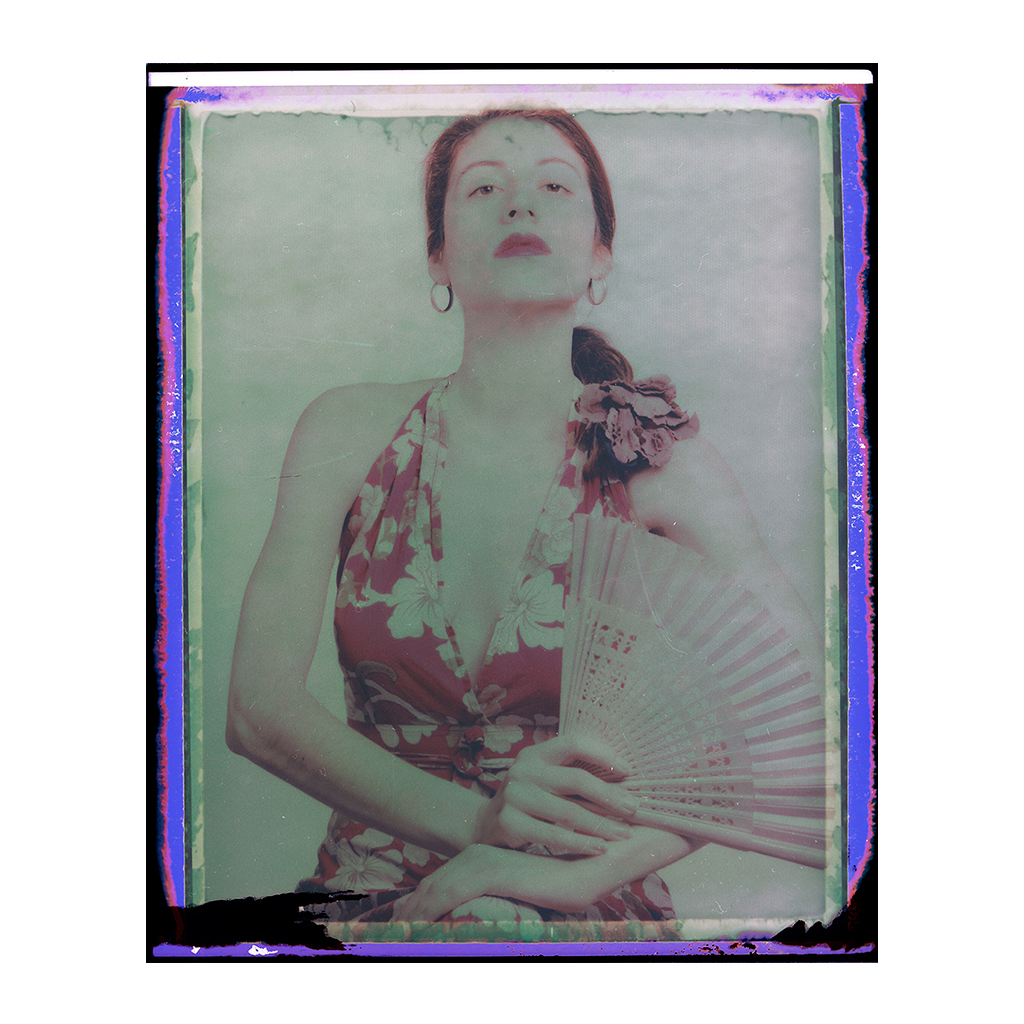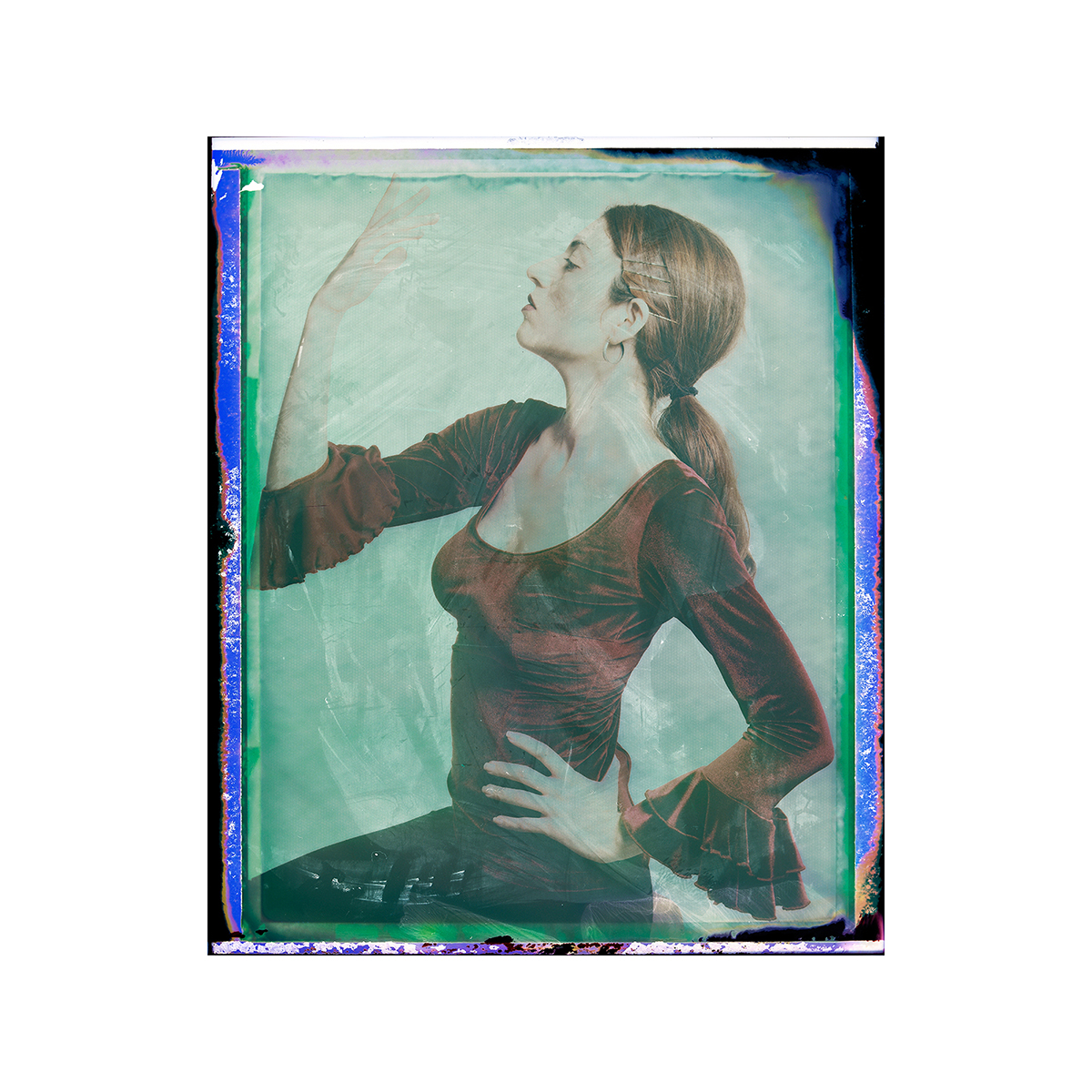 These portraits were made with the acclaimed Fujifilm FP 100-C instant peel apart film. It has been almost 2 years since Fuji decided to discontinue its production and I was able to put a small stock aside before the last packs vanished from the shelves. In my technique I use the part of the film that is normally thrown away after the pilling apart to reveal the positive print. The process of using the FP 100-C goes as follows: after exposure the film is hand pulled through rollers which breaks open a pod containing a reagent that is spread between the exposed negative and receiving positive sheet. This film sandwich develops for some time, depending on the room or location temperature, after which the positive sheet is hand peeled away from the negative to reveal the developed photo. At this point everything else except the positive print is traditionally trashed as useless material. And this where the valuable negative is hidden: through a recovering process that involves successive washing and bleaching baths an 8.5 x 10.4 cm negative is retrieved with the tell tale of the chemical markings that make these images so particular. So, the unusual coloring in this image hasn't been manipulated in Photoshop but it is the result of this unique handmade process and of what I like to call "unavoidable and delightful little accidents" that occur due to the hand/chemical process.
They were shot with a 5X4 monorail camera, processed and scanned in my studio and are ink jet printed on Innova Fibaprint White Gloss 315 g/sm archival paper.
Print dimensions: 15.35 in X 19.09 in (39 cm X 48.5 cm).